Mother 3: Symphony: CH1 P13
This image has been resized for your convenience.
Click on it to view the full size version.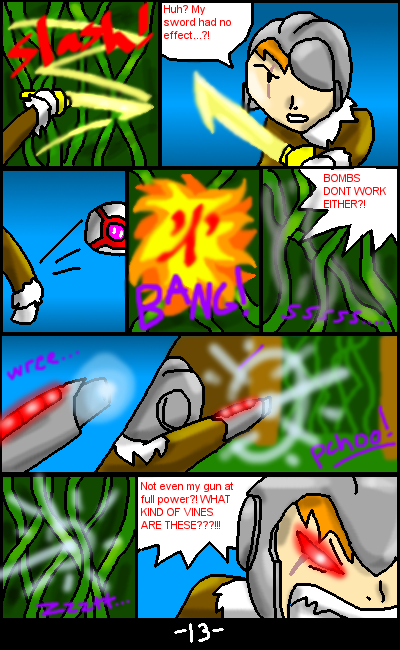 m3symph - #13
The Masked Man tries and fails to break the vines.
The bomb explosion is supposed to show the kanji for "fire". When reading my comics, expect the occasional kanji. I friggin love kanji.
And I think by now its painfully obvious that I'm no good at backgrounds. I need practice.