Magypsy Not Meant To Be
This image has been resized for your convenience.
Click on it to view the full size version.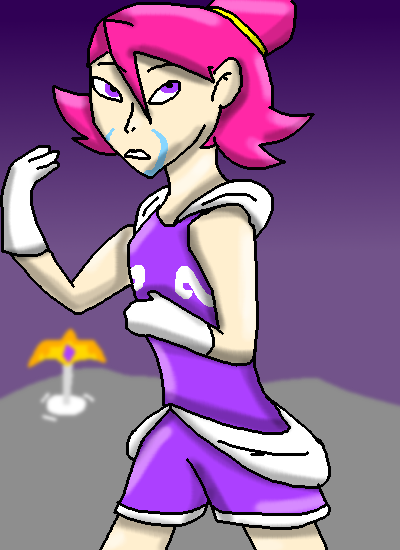 Okay, so there are unused sprites in Mother 3 that seems to be suggesting that Locria was originally going to be Kumatora.
So I drew Kumatora as Locria, kinda combining my Locria interpretation with the unused sprite.
... oh man if Kuma really was Locria in the final version of the game, Lucas and them would be in for the shock of a lifetime... XD