Mother 3: Symphony: Ch1 P29 - Break Free
This image has been resized for your convenience.
Click on it to view the full size version.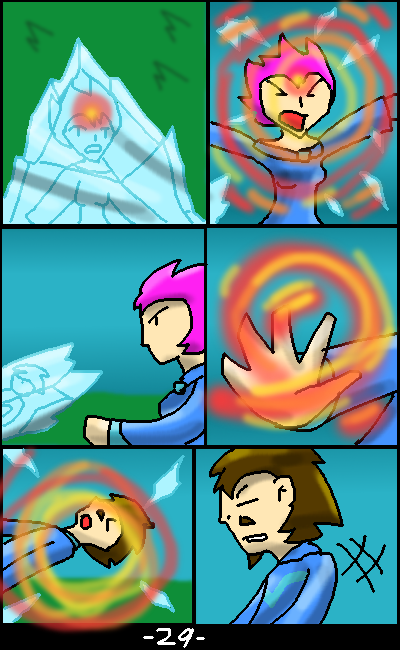 m3symph - #29
Kumatora may have been frozen, but her brain has thawed out enough that she can use PK Fire to free herself and Duster from their icy prisons.
~~~~
Yeah... just churning out a comic page or three... been busy prepping for a convention lately...