Mother 3: Symphony: CH1 P33 - A Calling from a Spirit
This image has been resized for your convenience.
Click on it to view the full size version.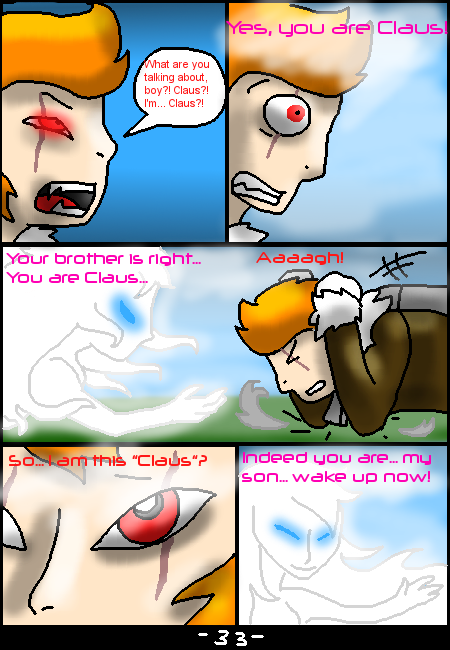 m3symph - #33
Confused by Lucas's words, the Masked Man asks if he really is "Claus".
Just then, a spirit appears in the Masked Man's mind, assuring him that he is indeed "Claus", and telling him to wake up...
-----
Okay, I like how Hinawa's ghost looks :3
Man, haven't had much motivation to draw comics this week, but I'll try to churn out much more next week!