Tough Mobile Sprout (Grayscale)
This image has been resized for your convenience.
Click on it to view the full size version.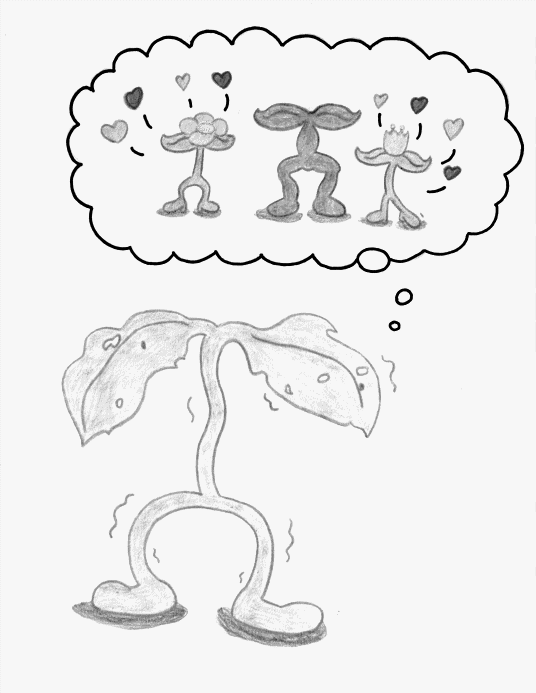 Oh man, you should have seen me back then. I had it all: thick foliage, girlfronds, photosynthesis was very, very kind to me. Now I'm in my autumn years and in just a short while longer, where will I be then, huh?! Herded together with my peers and entombed in a bubbley thing. If only we could go back and do it all again, you know? I miss the spring in my step...