Mani-Mani Tales #159
This image has been resized for your convenience.
Click on it to view the full size version.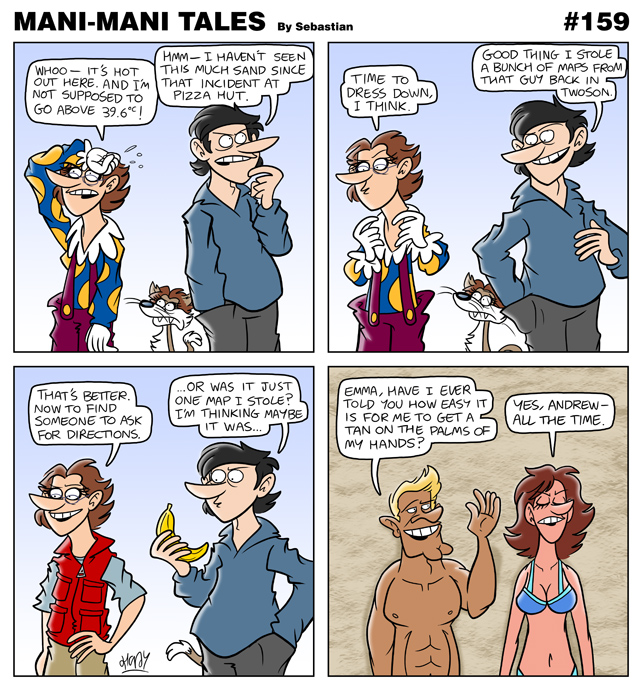 Did you think Mani-Mani Tales was dead? So did I, for a while. What's it been? Over a year and a half since the last one? Well, better late than never, eh? Expect Comic 160 to arrive sometime around 2016.