MotherBound Shattered Reality: CH1 P9 - Get Going
This image has been resized for your convenience.
Click on it to view the full size version.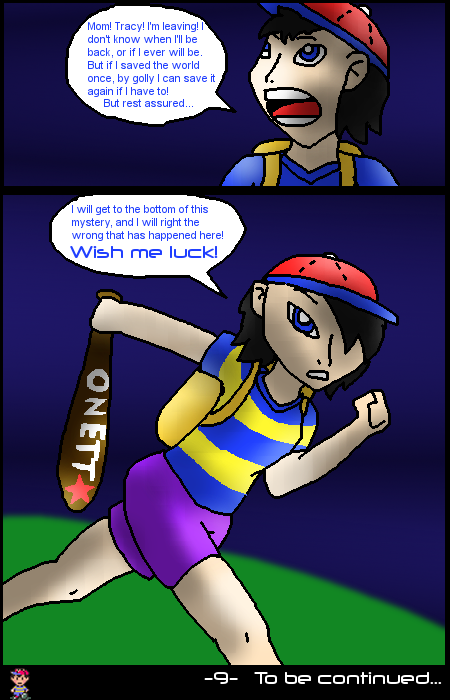 mbshatter - #10
And Ness sets off to go on his new adventure.
~~~~
Yes, that's the end of Chapter 1 already! Short chapter is short!
Chapter 2 is going to be longer I swear.