Mother 3 - Page 11
This image has been resized for your convenience.
Click on it to view the full size version.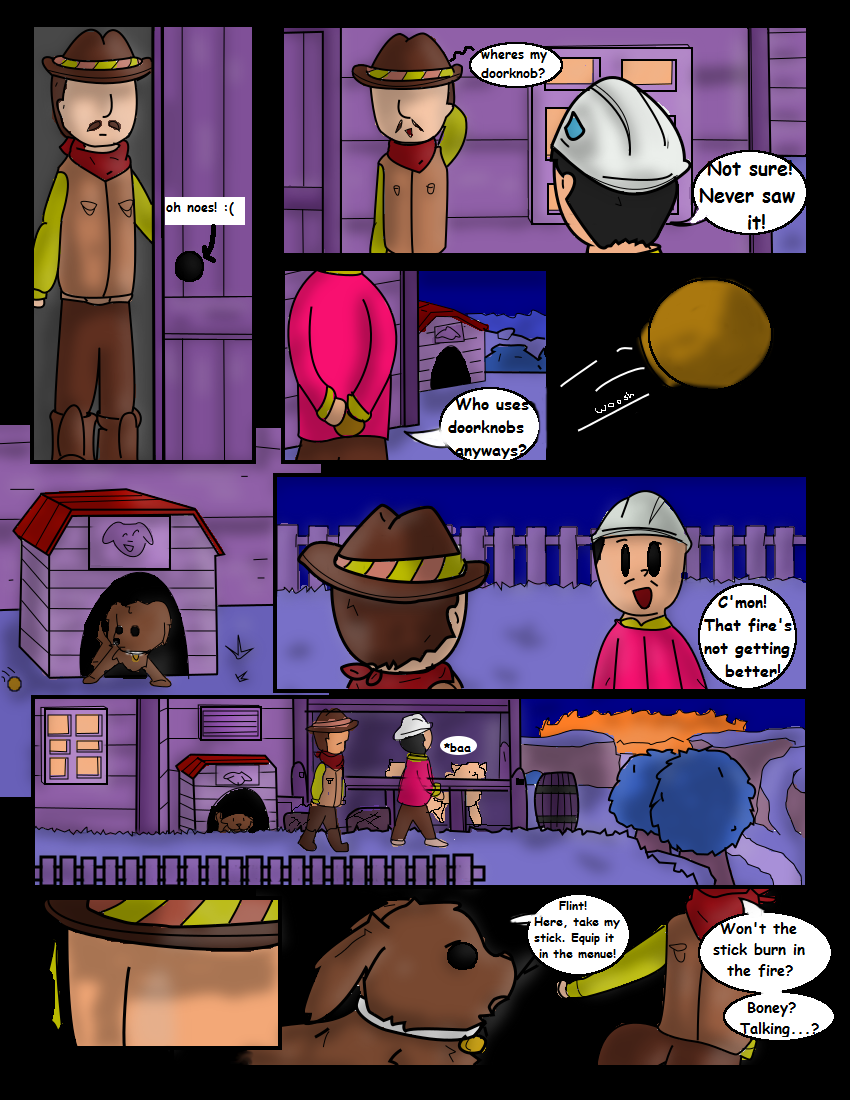 sfpork - #11
Looks a bit different cuz this was made long ago and I never felt like redoing this portion of the comic. So it's gonna suck for like 8 more pages.