Mother 3: Symphony: CH2 P17 - Power Unleashed
This image has been resized for your convenience.
Click on it to view the full size version.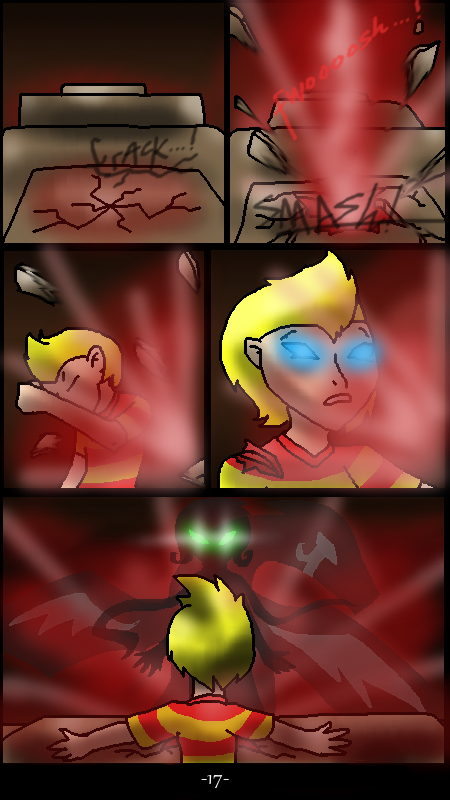 m3symph - #53
The spot on the temple altar where the needle once stood cracks from the earthquake, and breaks open, sending stone shrapnel flying and releasing a smoky red jet.
Lucas shields himself from the stone pieces that fly towards him, then stares forward as power wells up inside him, bringing a light to his eyes.
From the red smoke, Lucas is sure he can see a glowing-eyed silhouette of Ionia's ancestor... and the faint shadow of a dragon...
-----
(Apologies for the long lapse in updates. I've been a bit preoccupied.)