EarthBound
This image has been resized for your convenience.
Click on it to view the full size version.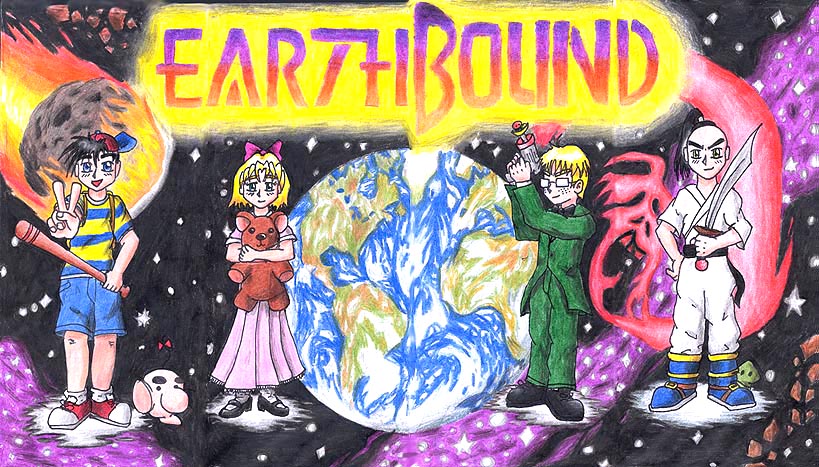 Our heros. Each person was drawn on a different envelope. The picture was created by pasting all the envelopes together. If you look closely, you can see the lines where the envelopes connect.
PERFECT 10! The score will say 1.10, but it's actually 10.