Tonzura Bros.
This image has been resized for your convenience.
Click on it to view the full size version.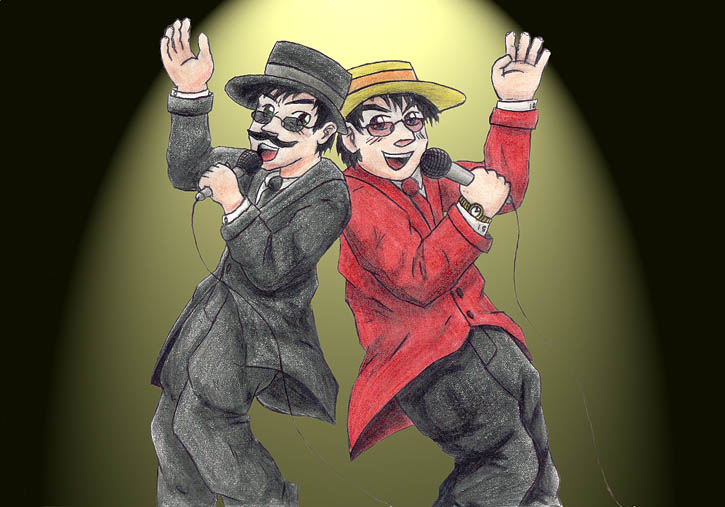 The Runaway 5 are coming to Twoson?! Cripes, don't just stand there, get me tickets! Sometimes they sweat on the crowd if they get close enough, it's like a dream!
PERFECT 10! The score will say 1.10, but it's actually 10.