PSI Fire Omega
This image has been resized for your convenience.
Click on it to view the full size version.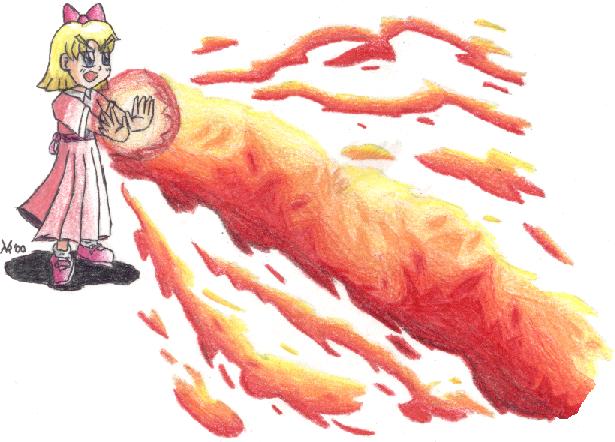 Paula, from EarthBound. She's the only one equipped with PSI Fire, so I made a picture of her a while back using PSI Fire Omega. It's 75% of its true size, so it may look a bit pixelated.