Chapter 1: Night of the Funeral
This image has been resized for your convenience.
Click on it to view the full size version.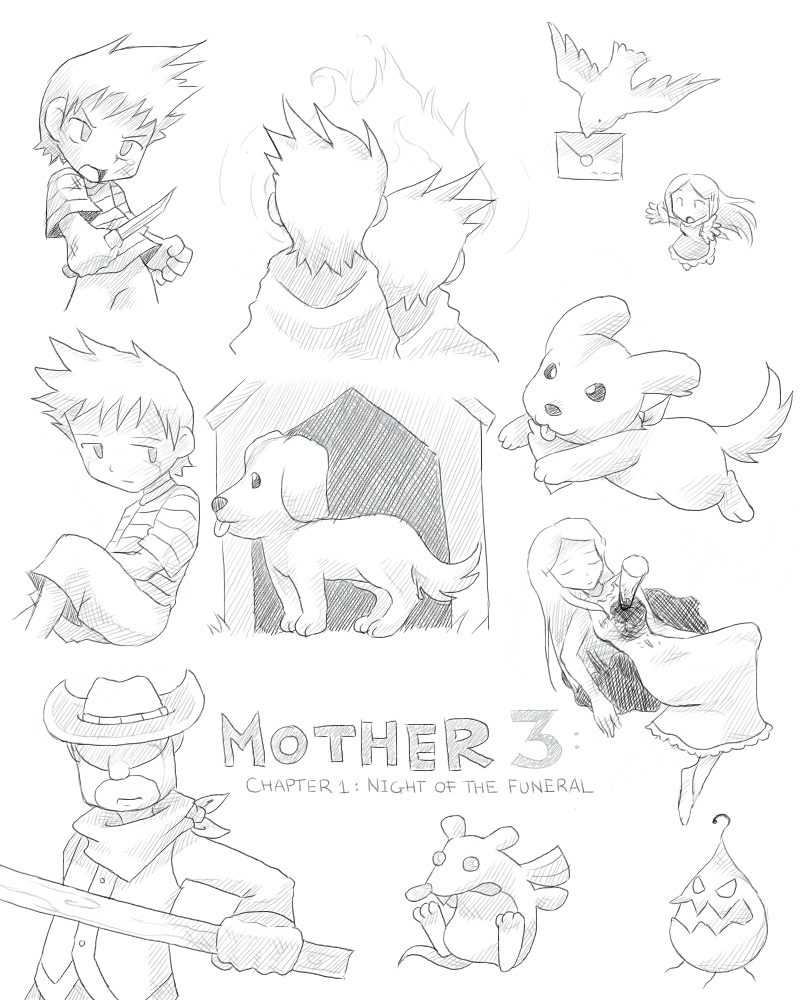 I'm going to draw a series of sketches for each chapter illustrating some key scenes within each chapter. So here's Chapter 1. I originally wanted to draw Flint smashing the campfire, but it was too hard. Ah well! I drew whatever scenes came to mind. I hope Hinawa isn't too bloody for Starmen.net to accept this for their fanart section, but since it happens in the game I figure I'd try anyway. D:
If you want, I could edit the blood out for this site.