Fuzzy Pickles!
This image has been resized for your convenience.
Click on it to view the full size version.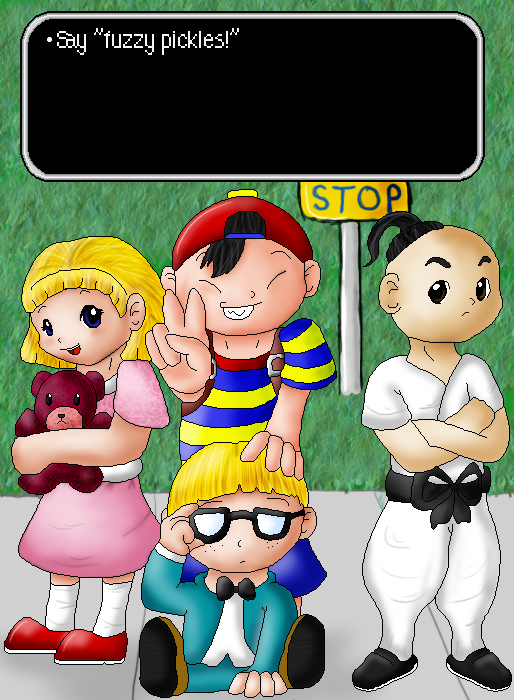 After watching my boyfriend beat this game, because I was too lazy to play, I loved the ending. So, I drew fanart. First ever Earthbound fanart for me ever X3 We're now planning to cosplay as all four party members with some friends.