Paula
This image has been resized for your convenience.
Click on it to view the full size version.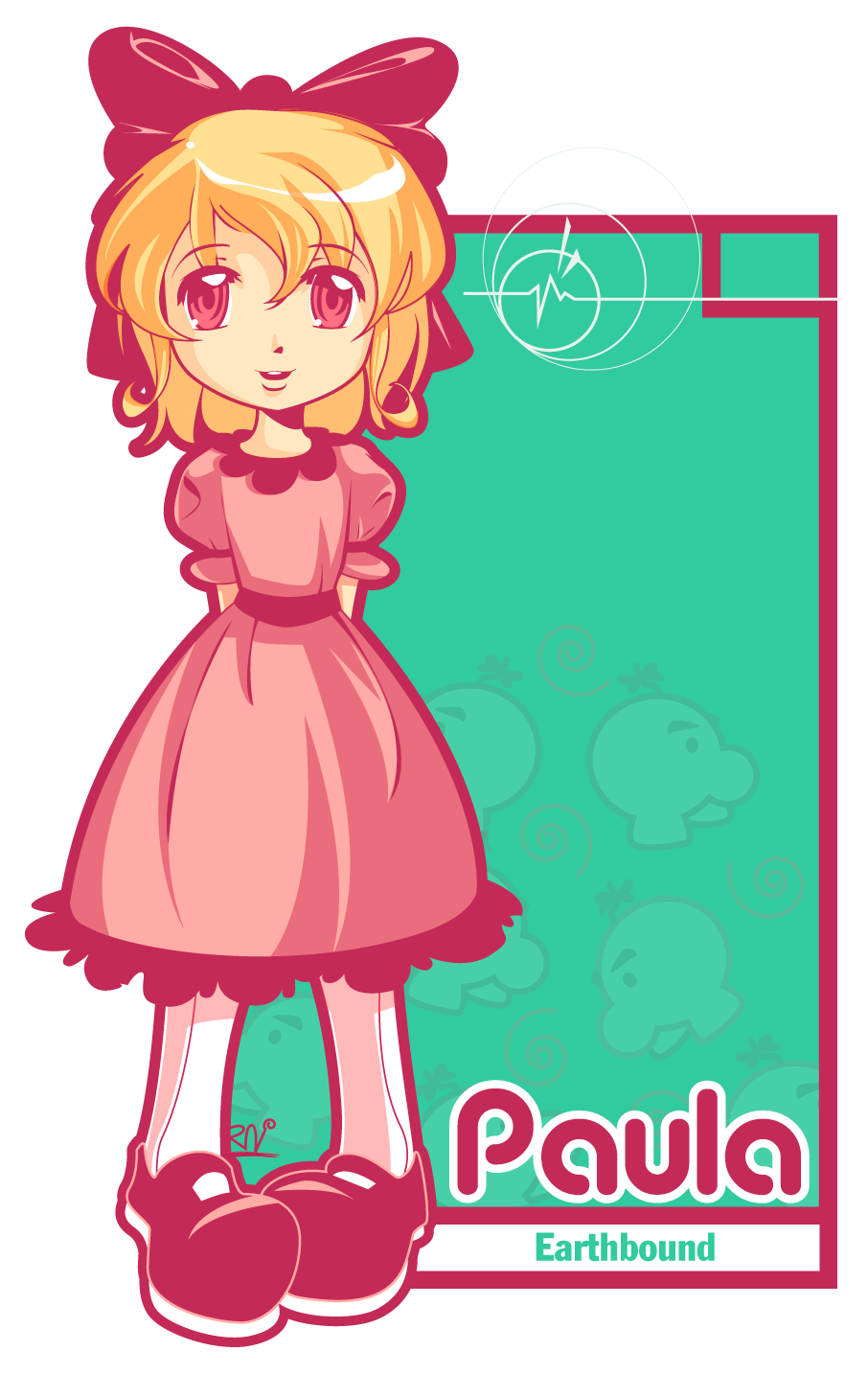 Fan Art of the Week Winner! 9 Oct 2006
Who doesn't love Paula, really? Anyway, I'm fairly sure Paula doesn't have red eyes but I thought it looked best this way so...there you have it XD
This is vector art done in Adobe Illustrator CS
PERFECT 10! The score will say 1.10, but it's actually 10.