Close-Up on Mother 3 Stuff
This image has been resized for your convenience.
Click on it to view the full size version.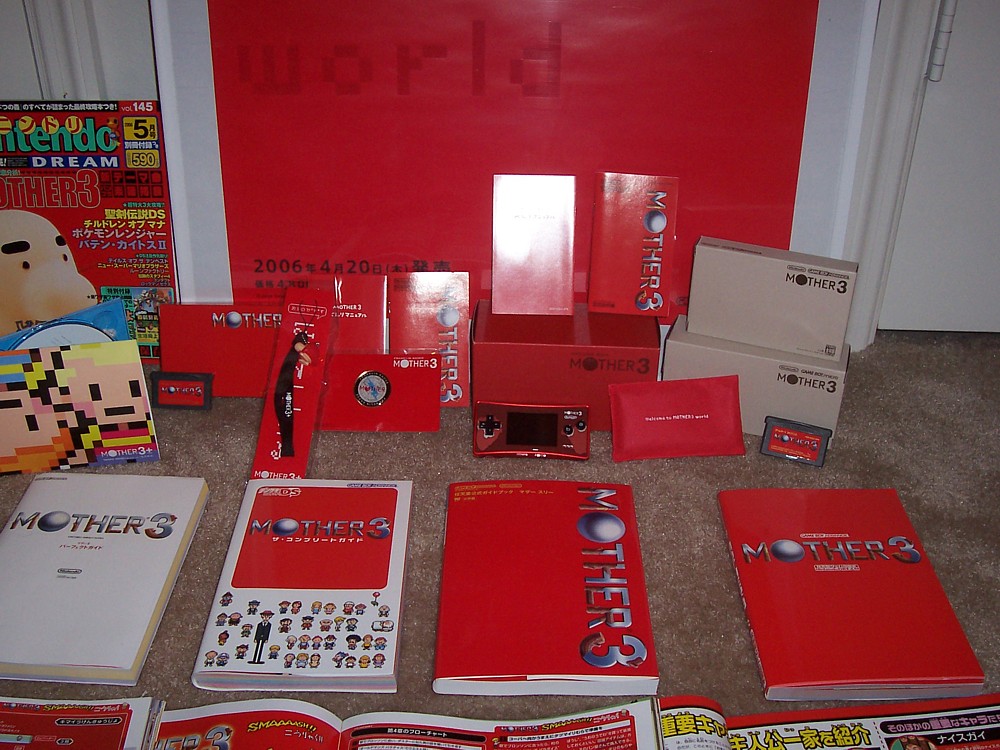 Mother 3 deluxe box (game, M3 GBA micro, Franklin Badge), Mother 3 box and cartridge, four different Mother 3 game guides, Mother 3+ CD, Ninja Saturn Strap, and the Nintendo Dream with Mr. Saturn on the cover.
PERFECT 10! The score will say 1.10, but it's actually 10.