Are You Ready?
This image has been resized for your convenience.
Click on it to view the full size version.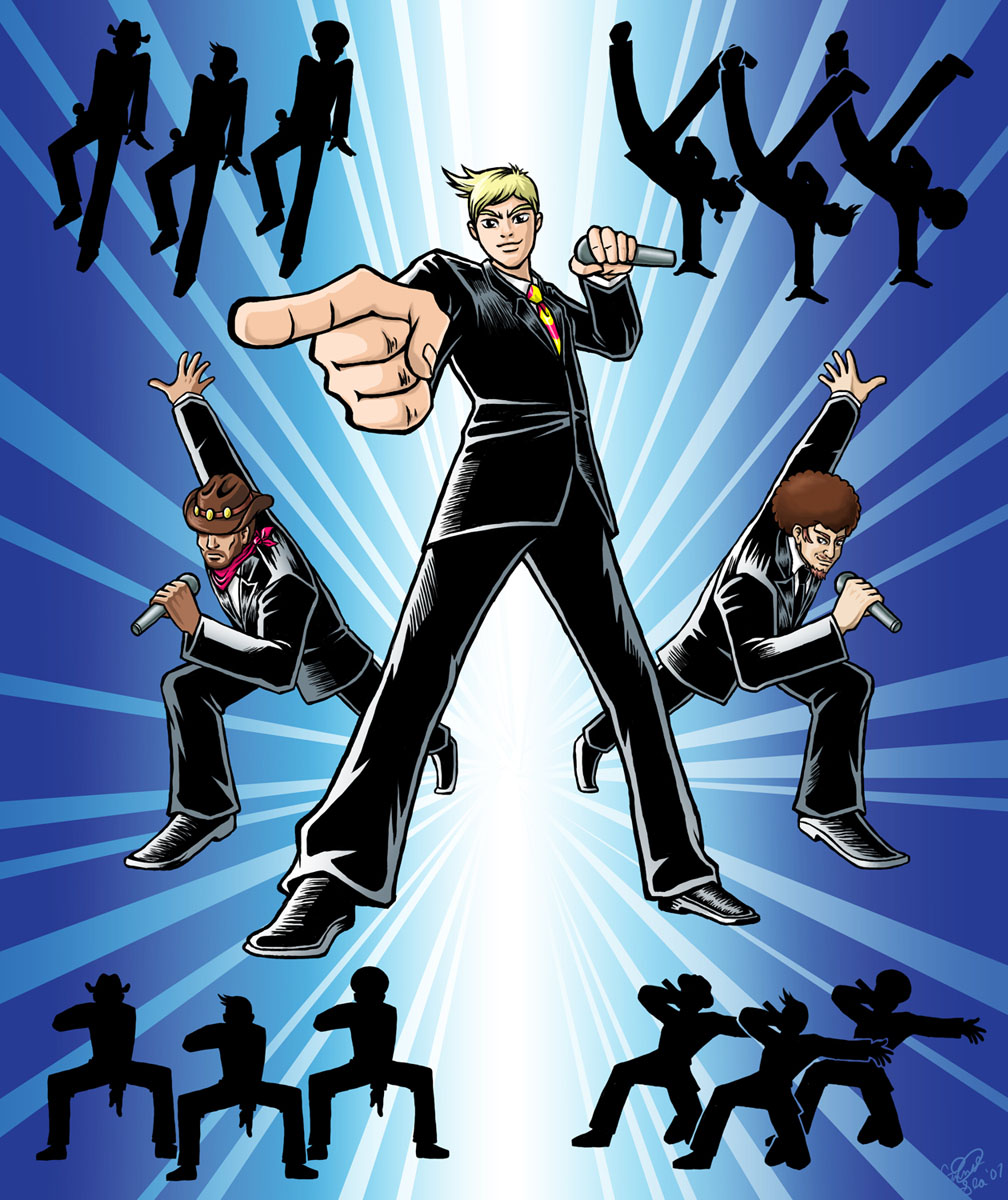 And now for something completely different.
I don't usually like to copy a style stroke for stroke like this, but I learned a lot from replicating and modifying this image from the original Elite Beat Agents artwork. Apologies for teh big; I wanted to minimize the detail lost.