Montoly
This image has been resized for your convenience.
Click on it to view the full size version.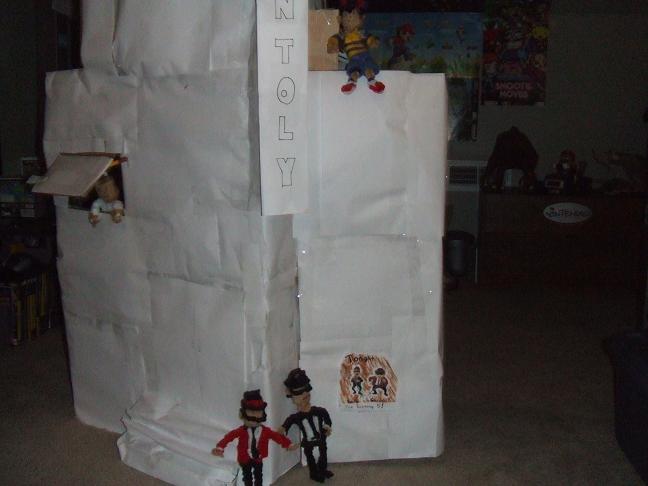 I made this montoly building with card board and paper, it is made for use of the pipe cleaner people I made from Mother2. I hav not yet made Pokeys helicopter yet. This building has 3 storys like in the game, F1. Waiting room F2.Pokeys office, elevator. F3. Office Paulas found in.
The elevator is ment to carry charactors in it to all the floors 1 at a time, it does. I was Bobas Mandalore but im useing this account now, just if you were wondering why I had those charactors.