Mr. Saturn Arrives pt. 1
This image has been resized for your convenience.
Click on it to view the full size version.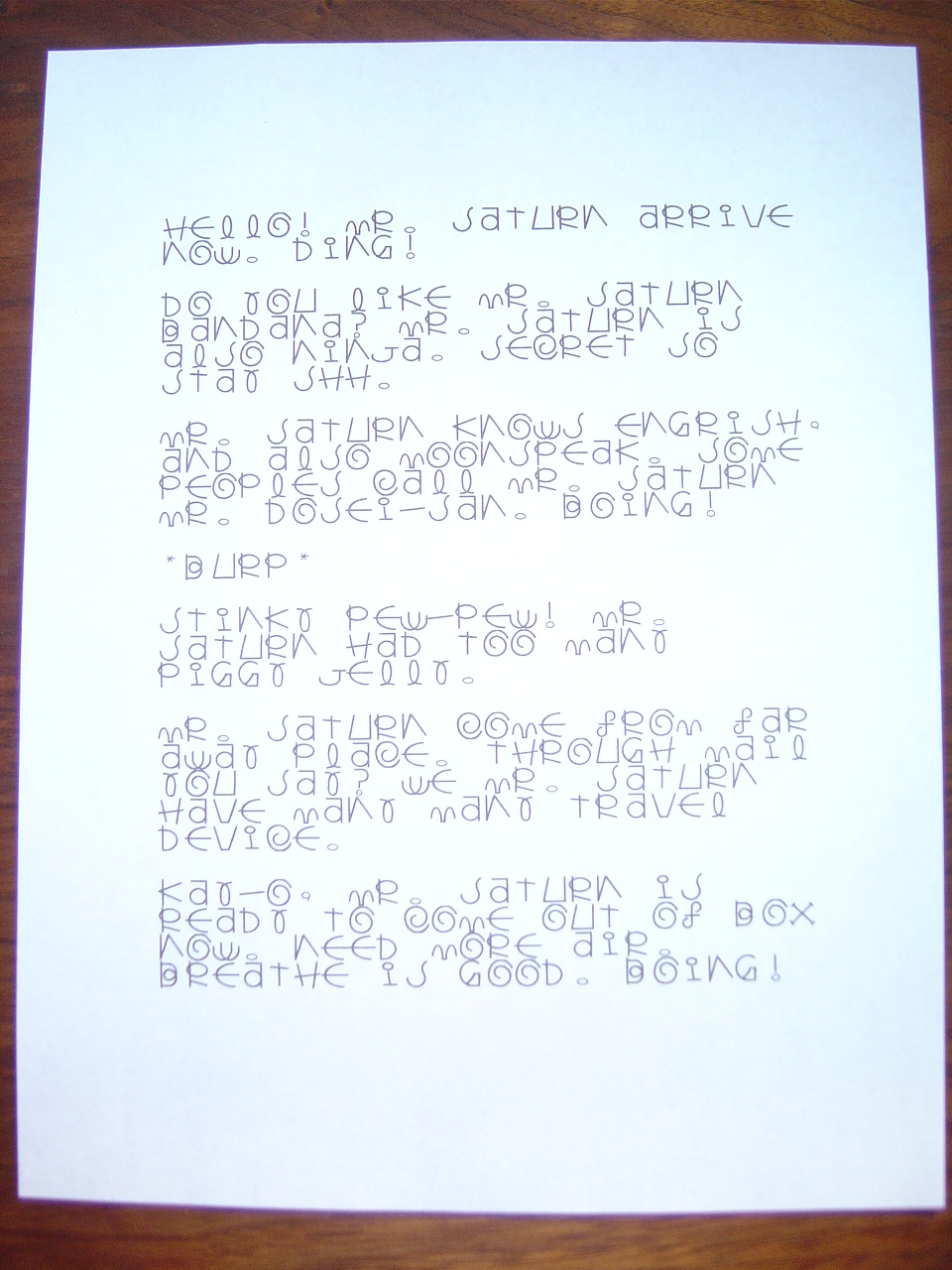 When I got my Mr. Saturns, I immediately brought the box in and began to open it. Then, this strange letter came out as I broke the seal...