Jeff contemplates his life
This image has been resized for your convenience.
Click on it to view the full size version.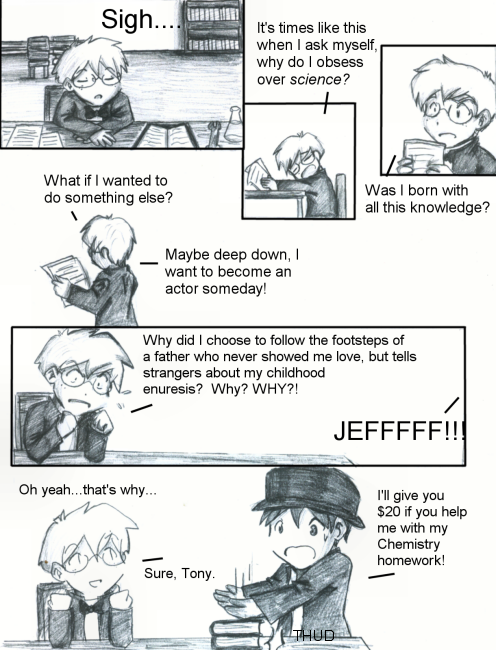 Jeff wonders why he loves science so much. Simple answer: he's a golddigger, and we all know it. XD And to save those who need to crack open a dictionary, enuresis is bedwetting.