My Earthbound Related Things
This image has been resized for your convenience.
Click on it to view the full size version.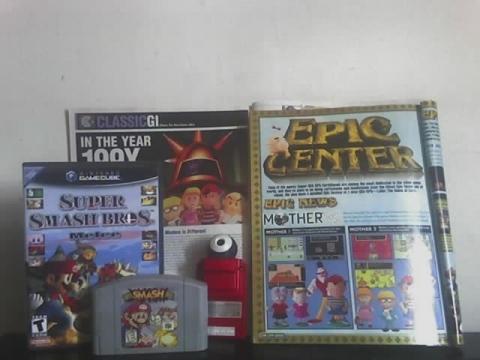 Picture Includes: Game Informer article of Earthbound, Nintendo Power epic news of Mother 1+2, SSBM, SSB, Gameboy Camera because of the music in the credits. I also have the starmen.net article from NP but its kinda crumpled and ripped out of the magazine so I didnt include it.