My Ness Cosplay
This image has been resized for your convenience.
Click on it to view the full size version.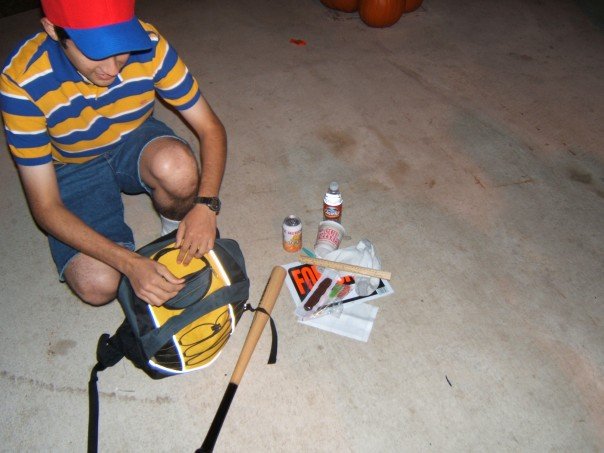 Here's me, dressed as Ness, taking some of my Earthbound items out of my backpack during a costume contest. I didn't win, but most of my friends thought I should have (adults were the judges).