Stuffed Friends
This image has been resized for your convenience.
Click on it to view the full size version.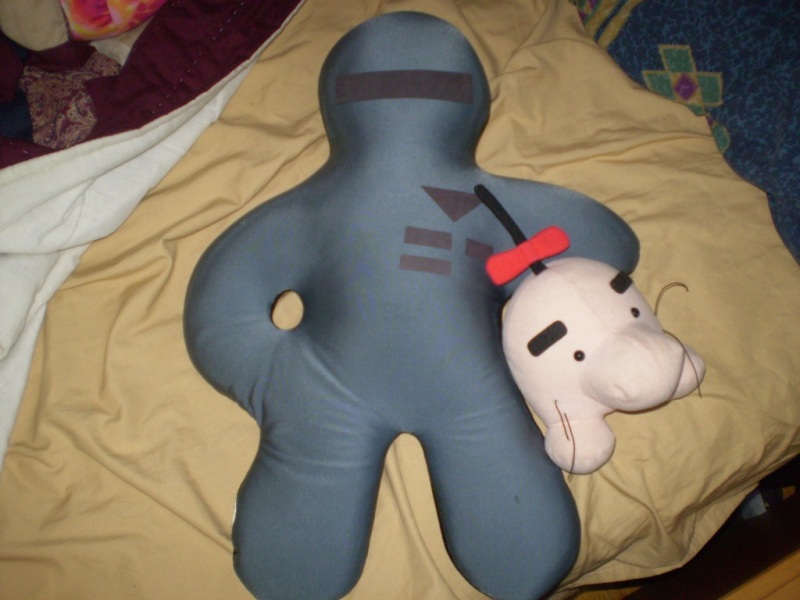 It's a silver Moshi(tm) man that looked a lot like our favorite alien soldier (hense why I bought him.) I just cut out some peices of black construction paper to place on top so it'd look more convincing. Mr. Saturn is there because the starman looked kinda lonely all by himself.