The Power: Page 19
This image has been resized for your convenience.
Click on it to view the full size version.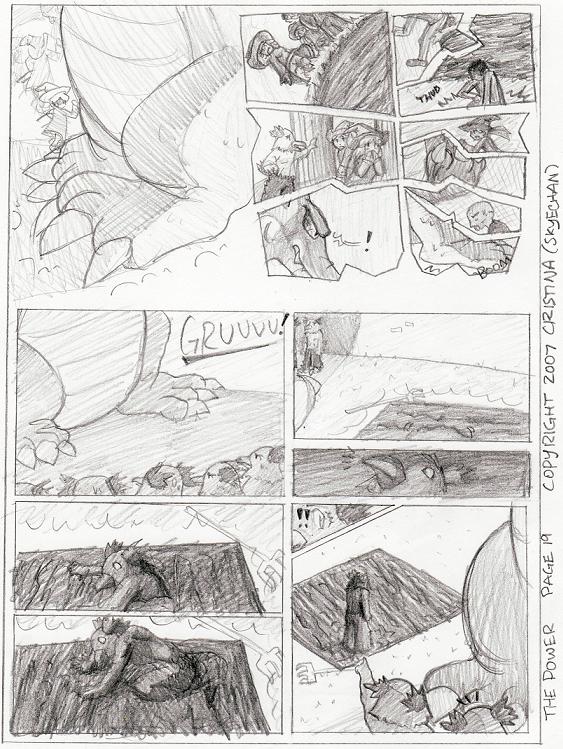 Skyechan - #19
Page nineteen of my fancomic. I apologize for how confusing this page is. I was just trying to convey chaos and disaster, so don't worry if you don't understand what just happened.