Ness vs Starman Jr.
This image has been resized for your convenience.
Click on it to view the full size version.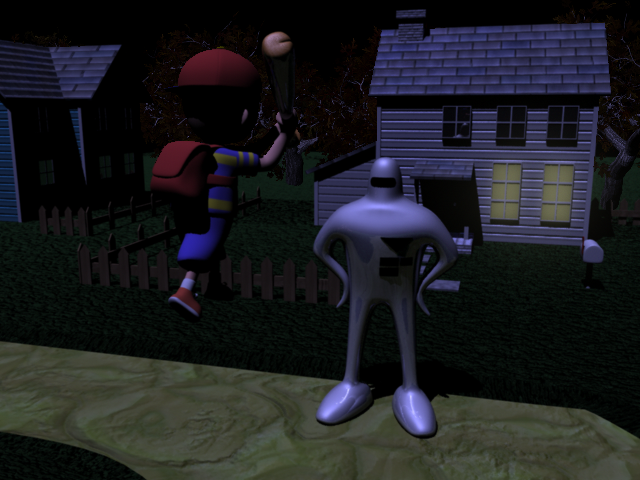 Fan Art of the Week Winner! 15 Oct 2007
Ness versus the Starman Jr. outside of Ness' house... this time in PNG and not BMP.
PERFECT 10! The score will say 1.10, but it's actually 10.