Sharks Membership Card
This image has been resized for your convenience.
Click on it to view the full size version.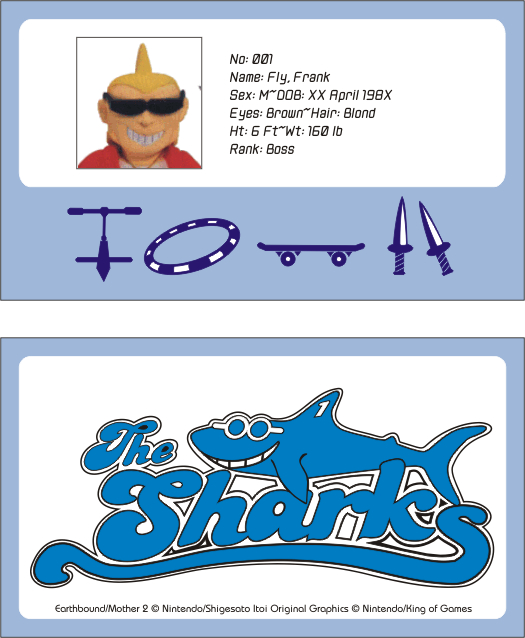 I spent the better part of a week slaving away at this project for the Funfest. I was really impressed with the t-shirt designs at the King of Games, especially the Sharks one. So I decided that no one can be a member of the Sharks without a MEMBERSHIP CARD! This membership card is perfect for any cosplay costume you may have planned for Halloween!
I recreated each an every graphic in Corel Draw 12. I could have done a better job with reproducing the logo had better reference photos been provided. I think I'm in the early stages of Carpel tunnel as I cannot use a computer for extended periods of time anymore. This is why I didn't bother to reproduce Frank and used the clay image instead.
Enjoy!