Ninten-Dough
This image has been resized for your convenience.
Click on it to view the full size version.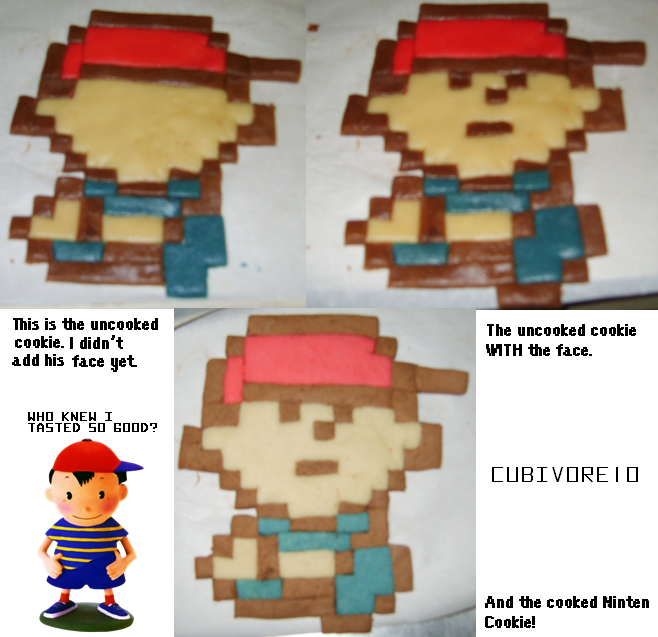 Fan Art of the Week Winner! 10 Nov 2007
USER9432
I made a Ninten cookie! I would say it was fun to make but it was not...it came out really cool, but I HATED making it. I could not sit down and it was, like, 11:00, and I needed to get to bed, because I had a math test the next day...anyway, yeah, a cookie...maybe I will make Loid next...?