Mother 1 Christmas
This image has been resized for your convenience.
Click on it to view the full size version.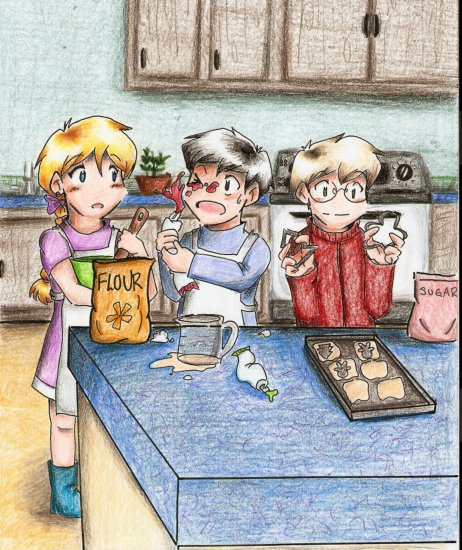 I decided to do three drawings of all the Mother groups doing Christmasey things. Here are Ana, Ninten, and Loid making cookies. Counting it towards the "Friends" prompt for my 100 challenge too.
33/100