Happy Holidays from Winters
This image has been resized for your convenience.
Click on it to view the full size version.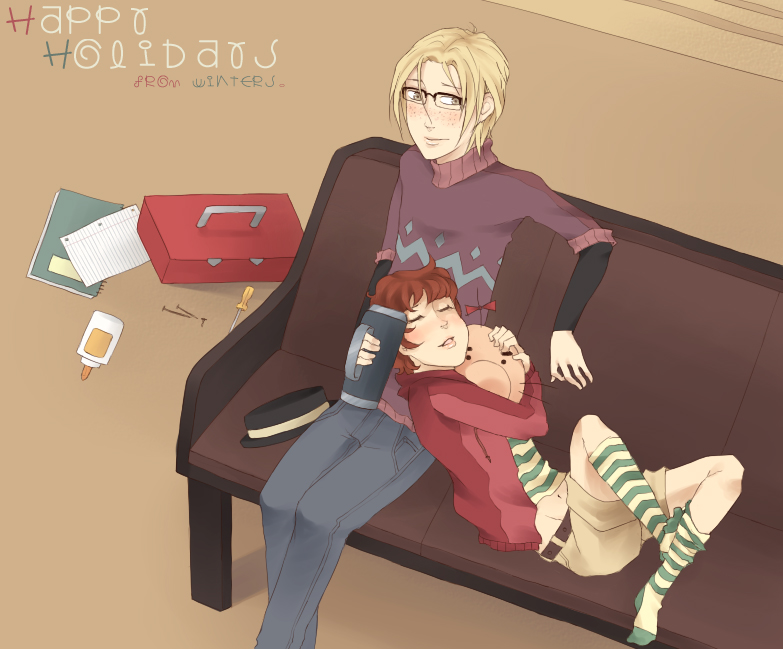 I worked really, really hard on this. I think this is easily the best CG I've ever done.
I wanted to do something warm and cozy, and this was the first thing that came to mind. Who doesn't like a nice hot chocolate or coffee on a cold winter day? And Tony seems to have kidnapped a Mr. Saturn, or maybe Jeff got him one for Christmas...
Jeff and Tony wish you all a happy holidays! A little belated, but Snowood's snowed in, so it's not their fault.