Blue, blue trees
This image has been resized for your convenience.
Click on it to view the full size version.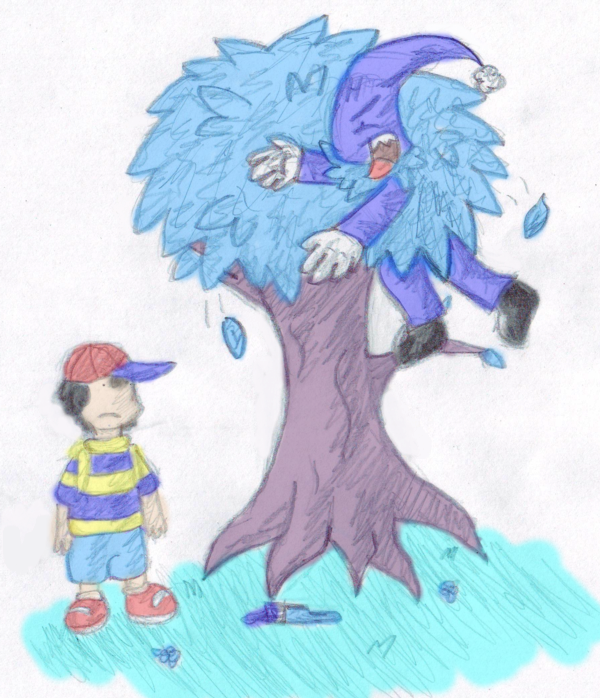 One time, an Insane Cultist ended up stuck in a tree on my EB file for some strange reason. It was kinda funny, though I was sad because I couldn't fight him. :( Oh well.