Buffernid!!
This image has been resized for your convenience.
Click on it to view the full size version.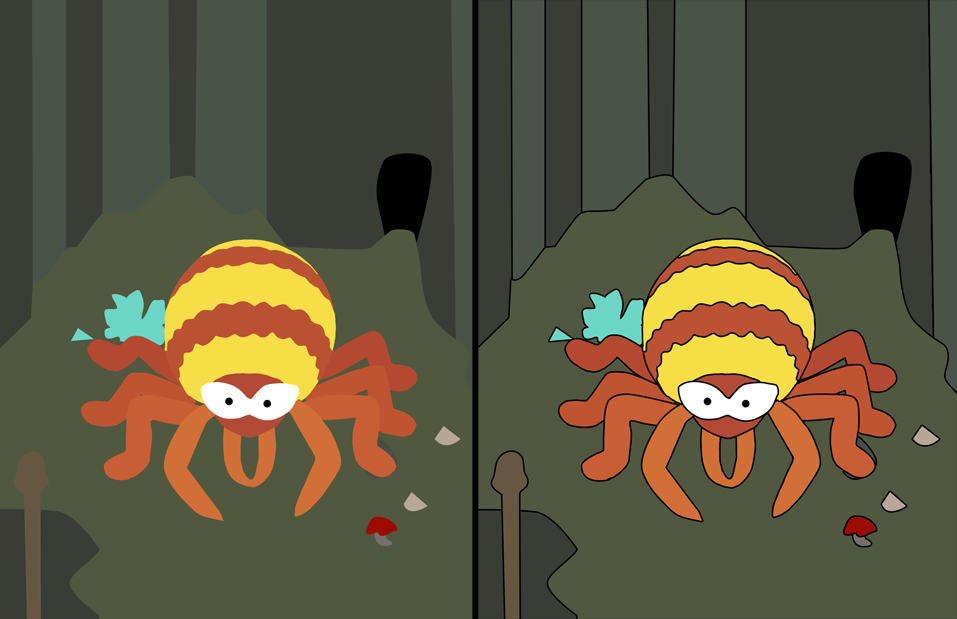 Demonstrating the use of buffering (right) as opposed to not (left). In Photoshop it's simply called 'stroke', but apparently in painting it's referred to as buffering. Anyway, this was Color Theory homework.