EarthBound
This image has been resized for your convenience.
Click on it to view the full size version.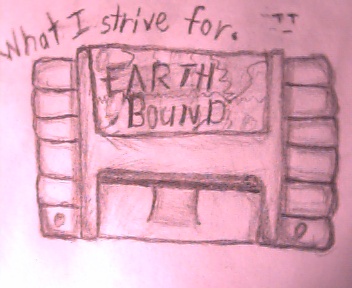 An EarthBound cartridge drawn. There's a story with this. It's my constant battle to play EarthBound, that's right, I have never played it. Waiting on the Virtual Console release is one of my few options, and the easiest, so I'll be pre-occupying my time with art and such.