PK FLASH
This image has been resized for your convenience.
Click on it to view the full size version.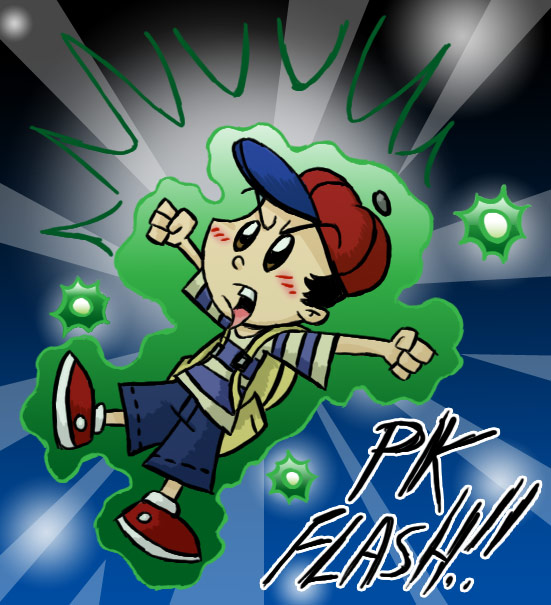 A picture I drew few months ago, I'm quite happy with the result, it's even in my portfolio.
Also on deviantART: http://lmodesto.deviantart.com/art/PK-Flash-77140295
Uh... I don't wanna disrespect any Mother3 fans with the comment there, but honestly I think Ness looks cooler, and I'd have been quite disappointed had he not been in Brawl.