Everdred Wario and a Mr. Saturn
This image has been resized for your convenience.
Click on it to view the full size version.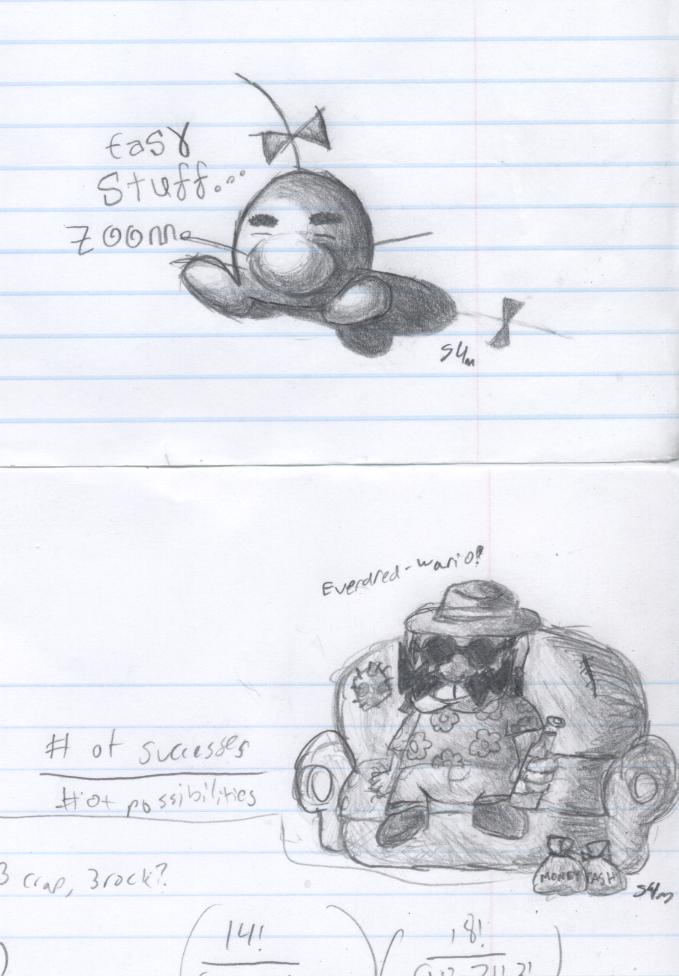 What happens during a block schedule due to state testing, resulting in a ninety-minute Algebra 2 period when the subject is as easy as The Counting Principle?