A Friendship Forms
This image has been resized for your convenience.
Click on it to view the full size version.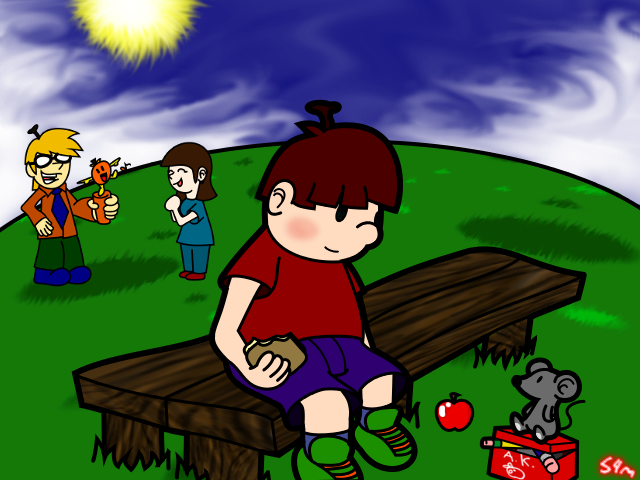 "I am a mouse who was given no name."
"I'm an inventor whose looks repel fame."
"You know, you and me, we're kind of the same..."
"Ya want some sandwich?"