Mother Collection
This image has been resized for your convenience.
Click on it to view the full size version.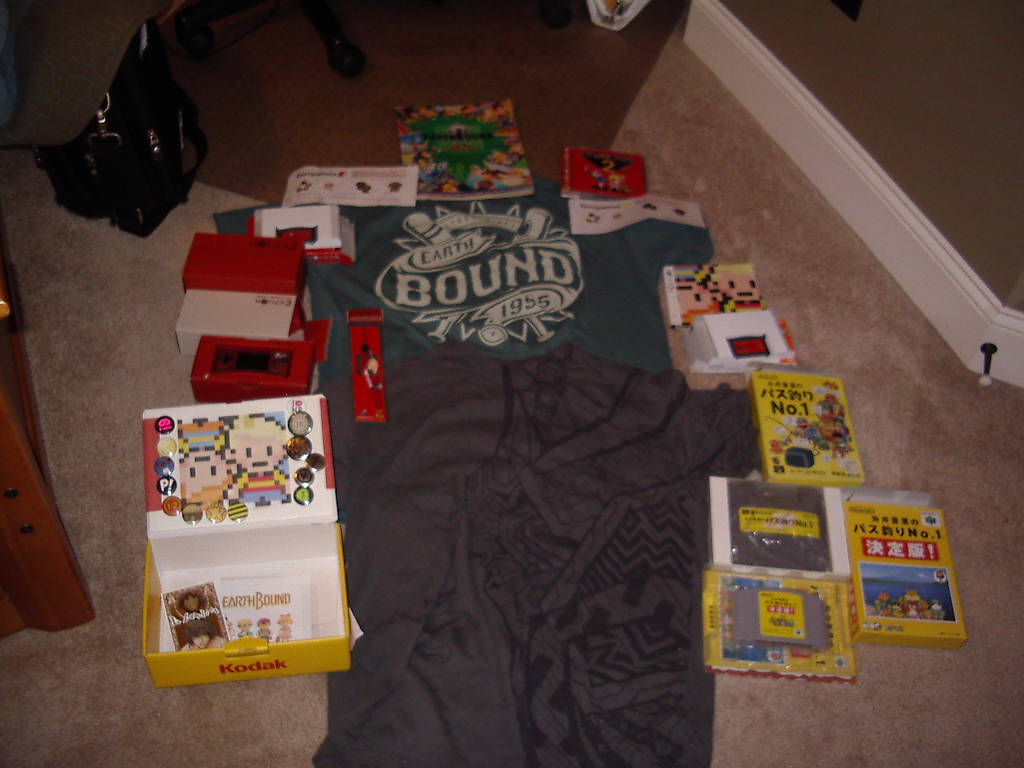 In clockwise from bottom-left: Pin set, Mother 3 Deluxe Box, Mr. Saturn Phone Strap, Mother 3, Earthbound Player's Guide, Otonoishi 2, Mother 3+, Mother 1+2, Shigesato Itoi's #1 Bass Fishing (SNES and N64 versions). Been only a year since I started collecting, think I've made some good progress. Still looking to get Earthbound, though =D.