Attack of the Giant Mr. Saturns!
This image has been resized for your convenience.
Click on it to view the full size version.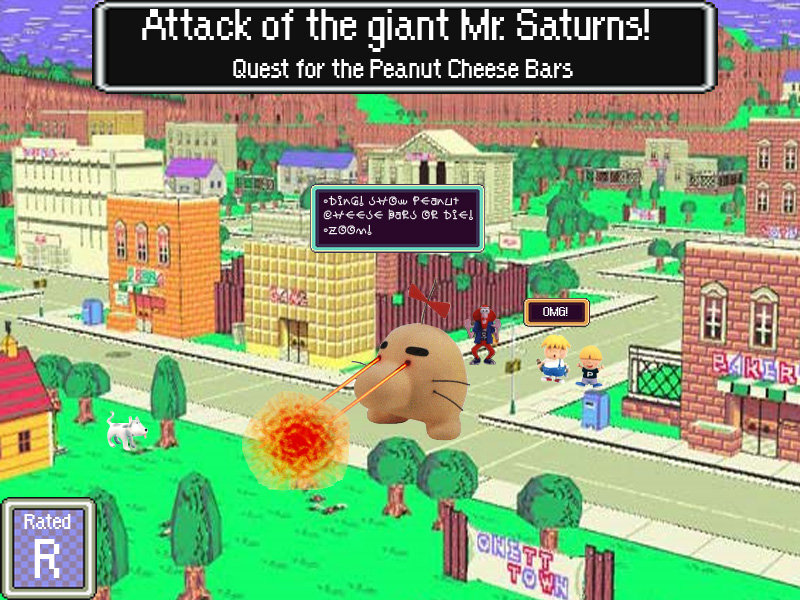 I made this poster for a fake horror movie one night while playing around in photoshop. I used CSwavely's Onett 3D in the background, and he gave me permission to use it.