Starman Vase
This image has been resized for your convenience.
Click on it to view the full size version.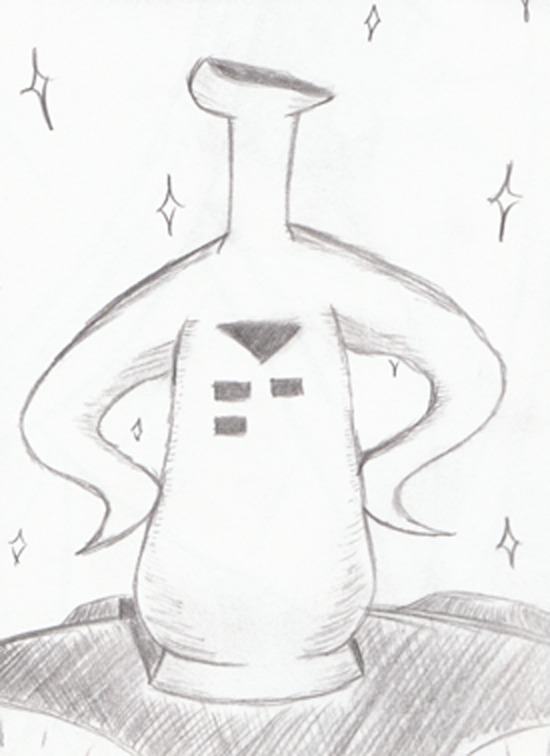 From across the furthest reaches of the galaxy approaches a foe more menacing than any other to threaten the universe; it is the dreaded Starman... Vase?! This was originally part of a drawing I did for school, but I cut out the portions that didn't pertain to EarthBound.