A Monster Among Men
This image has been resized for your convenience.
Click on it to view the full size version.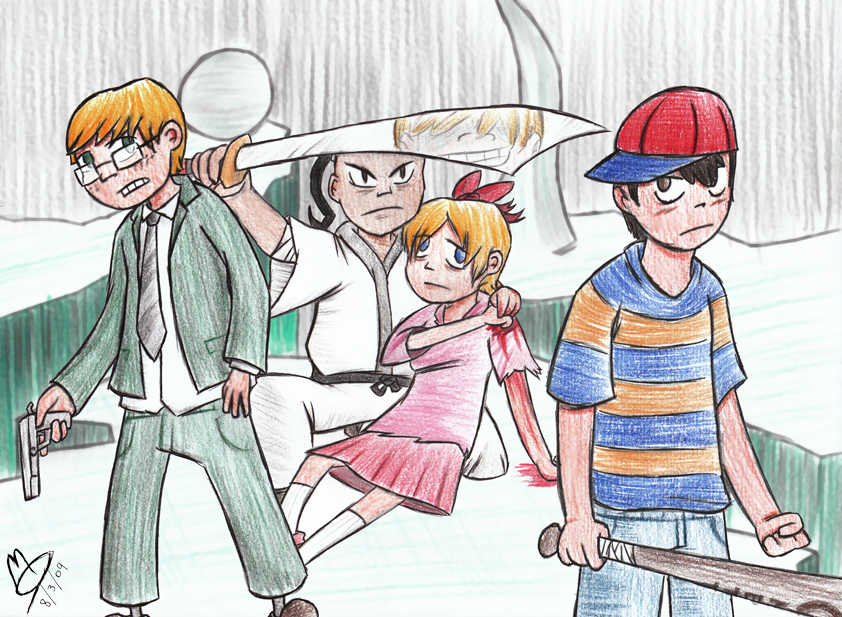 Here in this desolate world, we are the only ones fighting for justice. We are the only ones able to combat the boy who has been overtaken by the Great Crimson Tide. Above all, we must protect the girl; she is the key to the planet's salvation, as well as the link that will keep us Earthbound.