The Hills of Onett
This image has been resized for your convenience.
Click on it to view the full size version.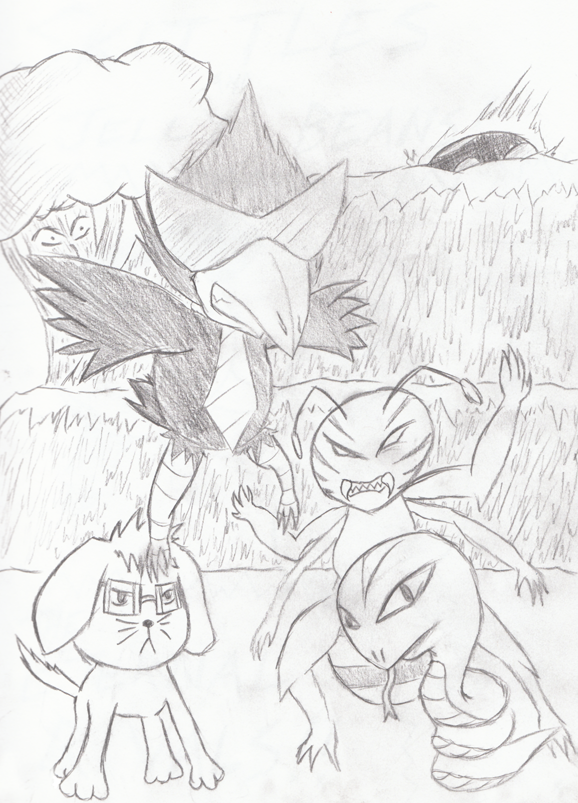 You confront the Spiteful Crow and his cohorts! The Spiteful Crow is one of my favorite EarthBound enemies, so it's only natural that I'd make him the main focus here. Admittedly, I messed up on the perspective; while I meant for the Spiteful Crow to appear closer to the foreground, it ended up looking like he's gigantic!