Why Isn't Ninten in SSBB
This image has been resized for your convenience.
Click on it to view the full size version.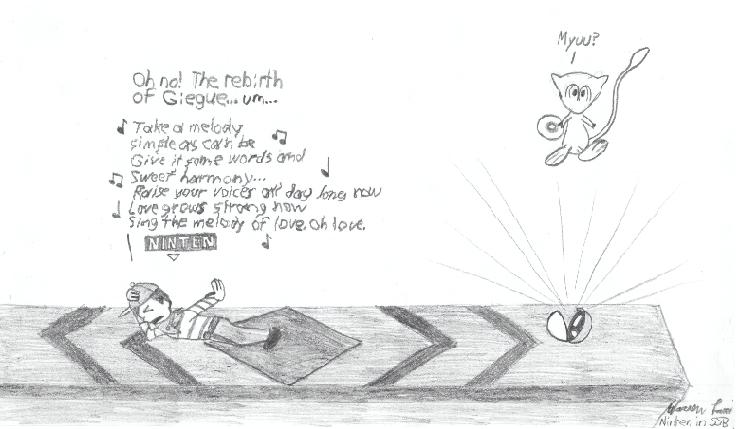 Queen Mary told Ninten how Giegue looked like as a little baby...and this creature is juuussttt like Mary's description...even though it goes by the name of "Mew"! Maybe if Ninten sings again, the creature will go away, even though the supposed "Mew" is trying to give Ninten a present.