Buzz Buzz interpretation
This image has been resized for your convenience.
Click on it to view the full size version.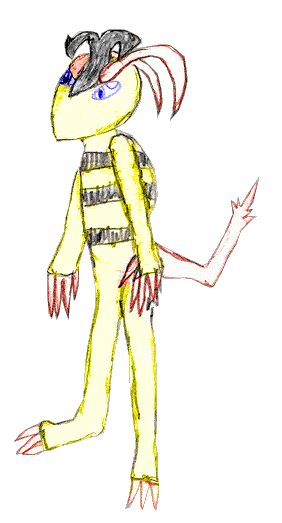 For the collage. I've always loved Buzz Buzz, and didn't want to pass up this oppurtunity. This is actually pretty old. I wanted to redraw certain parts, but it ended up being a hassel, and I messed up his eye. I'm just going to say it's a robot eye. It's MY interpretation, so I can do that.
Thanks for your time.