"ness is my friend"
This image has been resized for your convenience.
Click on it to view the full size version.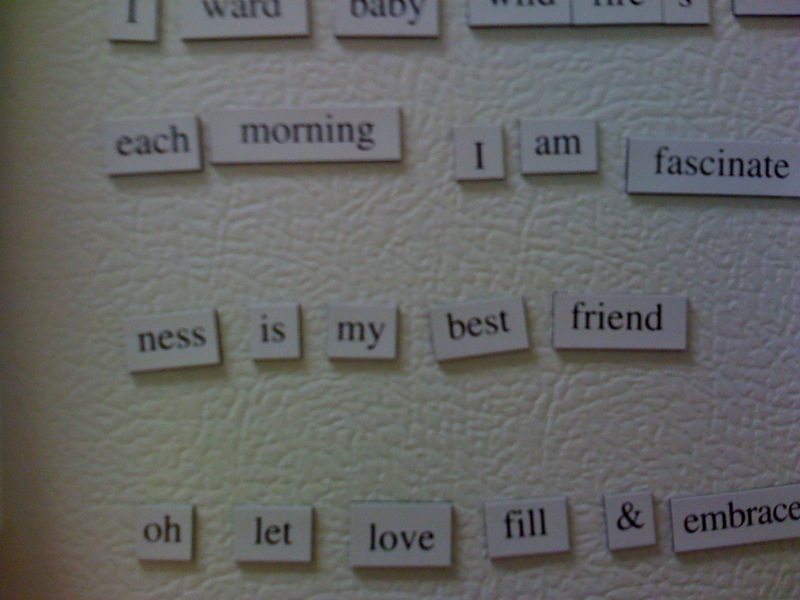 I was playing with my friend's poetry refrigerator magnets, and I noticed there was just a "ness" magnet! Probably for making "-ness" words (duh). Anyway, I came up with this magnet arrangement! PSI Magnet awesomeness!