My Entire EB collection + Shark Punk
This image has been resized for your convenience.
Click on it to view the full size version.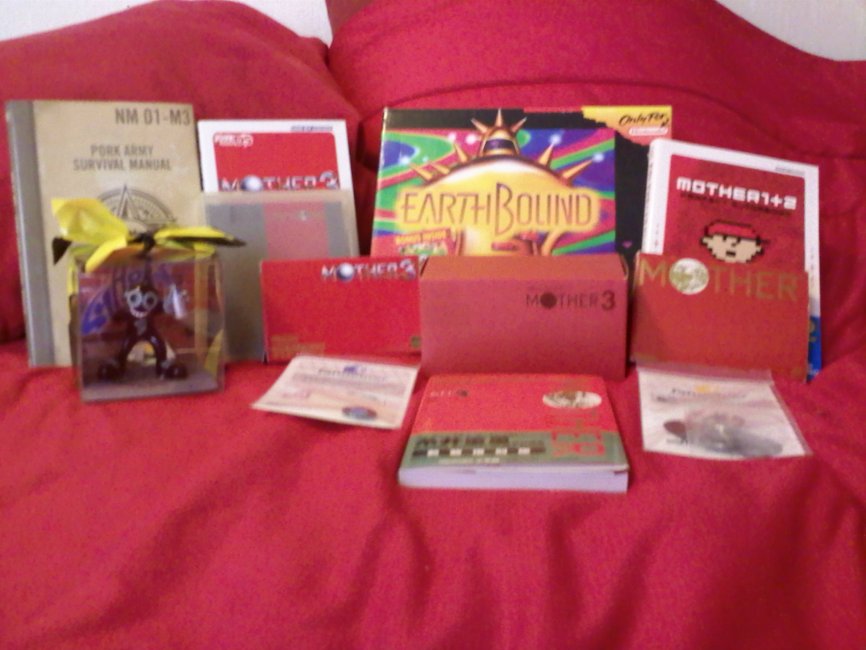 Hey guys Ive been an Avid EB gamer since I was a little kid and the game came out I added bits to my collection over the years and decided to finally post it now that I have my Shark Punk #6 Thanks Camille and everyone involved all this EB Fan Service Because this game sure does stink
NOTE that the NES cartridge of EarthBound Zero is a reproduction. That game was never officially released outside of Japan.