Propagation
This image has been resized for your convenience.
Click on it to view the full size version.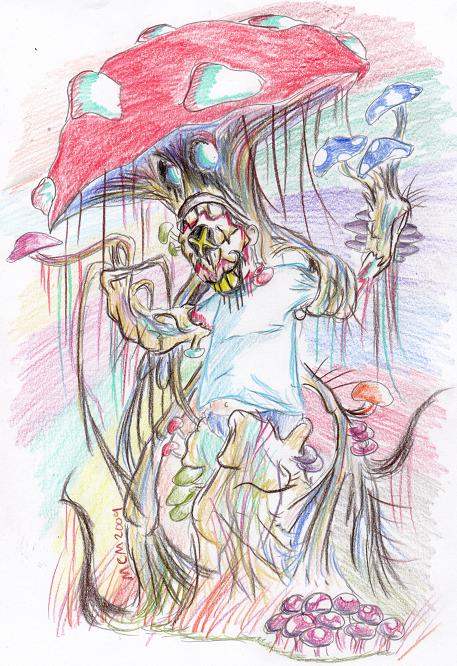 There are many fungal monsters, but few are as vile as the Zombieshroom. Its vast, undead network strangles its small island home. Whenever someone washes up on shore, it must slake its thirst for violence and need to propagate. The hapless victim is beaten, then slowly and painfully engulfed and changed by fungal growth. Finally, the brain is eaten by the Zombieshroom, and replaced with a new Zombieshroom core. The new zombie will either try to set out to flex its sickly influence elsewhere, or become yet another piece of the organism that just killed it.