Pencil and Eraser Statues
This image has been resized for your convenience.
Click on it to view the full size version.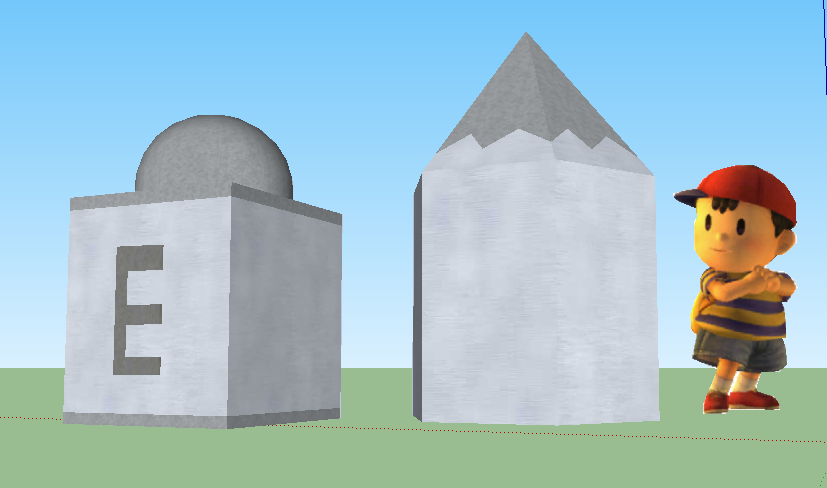 For some reason, a pencil and an eraser statue is blocking the way.
Google SketchUp...I love it yet hate it. I mean that eraser statue was god dang a killer!
Ness is one of my custom tablets for Google SketchUp.