Me with my new Earthbound cartridge!
This image has been resized for your convenience.
Click on it to view the full size version.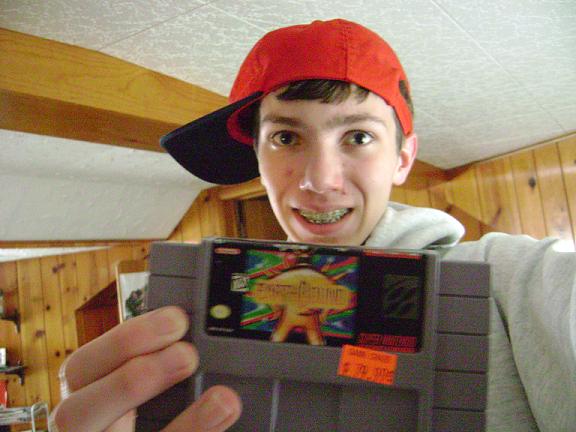 Our friend saw a used Earthbound at a game store, and my brother bought it for me as a super-early Christmas/Birthday present that will be my present for a few years to come.
Unfortunately, our SNES is broken, so it's just for the sake of having an Earthbound cartridge, and being a part of my fandom.
I'm also wearing the Hatness that I bought from the Fangamer store. Hopefully I'll be able to pull off my full Ness cosplay for Otakon this year!