Sunshine In the Forest Page 7
This image has been resized for your convenience.
Click on it to view the full size version.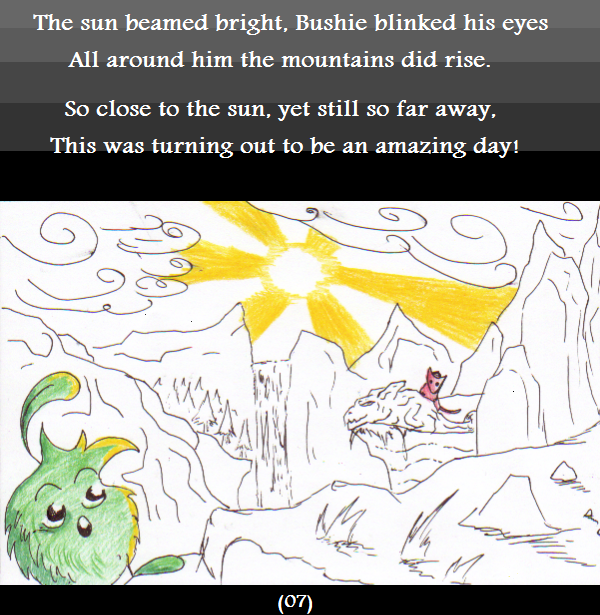 SunshineForest - #08
Here's that focal mechanism again. The sun is important to this story, it often sets an unstated mood. But look in the background, a kid will make the connection between it being there now, and somewhere else on a later page. It marks that arrow lizard as something Bushie will interact with.