Sunshine In the Forest Page 25
This image has been resized for your convenience.
Click on it to view the full size version.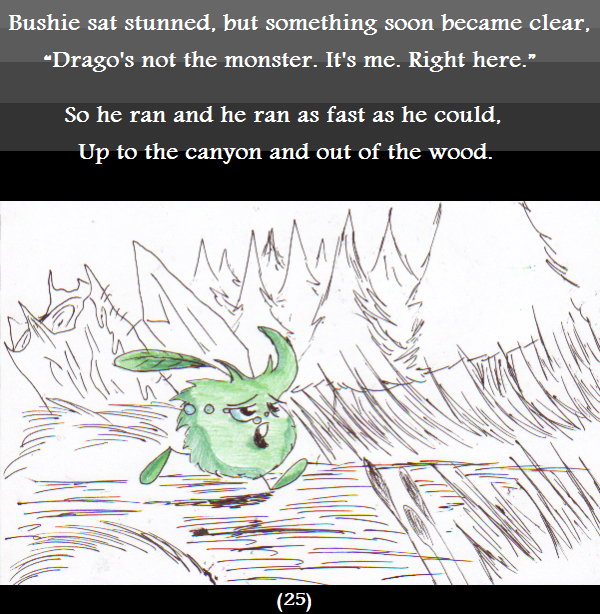 SunshineForest - #26
Oh no! Elobo has jumped the Kangashark!!! I never thought I would draw a panel like this, but I like how it turned out. This is of course the humbling revelation that is such a hallmark of stories like this.