Indomitable Inferno
This image has been resized for your convenience.
Click on it to view the full size version.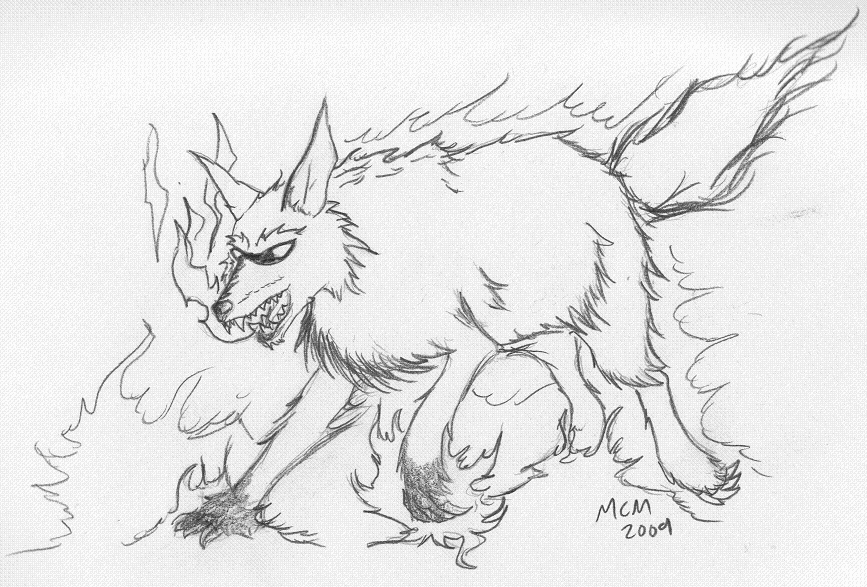 A pack of Carbon dogs can drop a mighty Chomposaur, an alpha pack leader can do the deed - and then some - on its own. But unlike its giant rival, it lacks the cruelty and need for senseless killing. Impossible to dominate or domesticate, but very open to friendship, the Carbon Dog is an intelligent creature with a deep respect for loyalty. With a body and breath that burns as bright and hot as fire that springs forth from its home it is an extremely dangerous enemy. It never backs down once it decides something is worth protecting. And if you can even get close to it, combat won't be any easier.